Investments
As Doxa Capital operates as a friends & family fund we invest in projects that fly under the Private Equity radar. We are actively looking for investment opportunities that require a financial commitment of EUR 1 to 15 million. In the decision-making process, we are guided by the prospects of business growth and the added value which the Doxa team is able to bring to the project. We prefer active management involvement and investments in a controlling stake. We always adjust the structure of the investment to the specificity of the project, looking for the right proportions between debt and equity financing.
We strive to ensure that the added value of Doxy's investment exceeds the exclusive capital commitment. We openly approach projects with restructuring potential and requiring optimization of business processes. In addition, thanks to a well-developed network of business contacts, we engage in building new sales channels and developing export markets. The following examples of current and historical Doxy investments show the effectiveness of our involvement.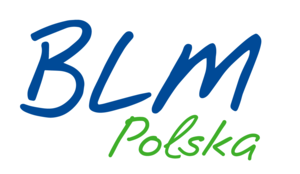 BLM Polska
BLM Polska is a joint venture investment carried out in cooperation with the largest German distributor of private label products - Betz Holding. The company was established to support modern channel clients in organizing thematic campaigns and developing the private label offering with products of foreign suppliers. Thanks to the wide network of Western European producers provided by Betz Holding, supported by its own base of contacts in Central and Southern Europe, BLM Polska is able to offer a wide range of local products from abroad. Taking advantage of Betz Holding's strong position in Western markets, BLM Polska is also an export platform for Polish producers looking for a market in foreign retail chains. The company was founded in 2018 and after one year of operation it achieved profitability, generating a turnover of nearly EUR 10 million.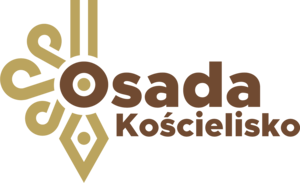 Osada Kościelisko
Osada Kościelisko is a real estate investment and leisure business, launched in 2018. It offers 20 high quality apartments in 5 wooden buildings, close to Zakopane. Our guests acknowledge beautiful view on Tatra mountains and high standard of rooms. Facilities like private terrace and fireplace in each of the apartments provide enjoyable atmosphere during the stay of our visitors. If you are interested in spending time in Tatra mountains, please visit our website: osadakoscielisko.pl

Premium Rosa
Premium Rosa is a producer of high-quality health-promoting syrups and juices. When the company was taken over by Doxa in 2015, it generated less than EUR 1 million in revenues and bringing heavy losses. The activities undertaken by the team were aimed at building new sales channels, improving the company's liquidity and cost optimization. During the 3-year investment period, Premium Rosa products were introduced to the modern channel and export markets were built. An example of export success was, among others chokeberry juice, which won the leading position in its category in South Korea. Thanks to obtaining a development subsidy from the European Union, the production plant was modernized. In 2018, Premium Rosa was sold by Doxa to Kofola, generating revenues of EUR 4,5 million and EBITDA of EUR 700 thousand.